About AWIS Weather Services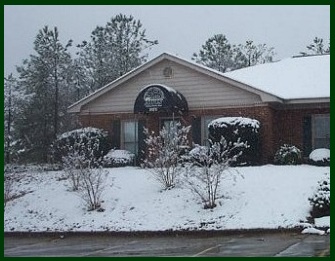 AWIS was incorporated on April 26, 1996 as the Agricultural Weather Information Service, Inc. Our original focus was on providing weather services to agriculture. The demand for our services grew from other economic sectors, so we decided to do business as AWIS (the abbreviation of Agricultural Weather Information Service) Weather Services, reflecting on the broader role of our business. Although we still serve agricultural clients, much of our business today is in the energy sector, services for business, consulting, and in other specialized areas.
Our experience runs deep. Prior to April 1996, the founders of AWIS worked for the National Weather Service (NWS). Since all meteorologists depend on the NWS for basic weather observations and raw forecasts, our insights into that process have proven to be extremely valuable. We have first hand knowledge of NWS instrumentation and data handling as well as the forecast process.
We take pride in our precision, accuracy, and detail. Our mission is to help you understand the weather and its impact on your business and cash flow. We help you protect yourself and prepare for weather events by providing powerful forecasts of proven value. Our clean weather data helps you discover the impact of weather on your business operation.
---
AWIS Senior Management
Rodger R. Getz --President and Chief Executive Officer (Retired)

Rodger started AWIS on April 26, 1996 after a nearly 21 year career with the National Weather Service (NWS). He had the unique distinction of serving his entire NWS career at the Auburn, AL office. His last post was as Meteorologist-in-Charge and Director of the Southeast Agricultural Weather Service Center, which was located on the campus of Auburn University. While at Auburn, he held the rank of Adjunct Assistant Professor and worked extensively with researchers and extension scientists. Rodger earned a B.S. degree in 1974 and M.S. degree in 1975 in meteorology from Rutgers University. He is a member of the American Meteorological Society.
On July 15, 2020 Rodger decided to retire from AWIS to spend more time with family and friends. He remains on the Board of the corporation and has been mentoring and assisting his fellow partners and employees. The corporation is in great hands and and will continue our pledge to provide the best quality professional services. He's greatful for the many people who helped him during his long career.
Stephen D. Adams --Vice-President for Research and Development

Steve joined AWIS in May 1996. He was an agricultural meteorologist from 1992 through April 1996 with the National Weather Service, Southeast Agricultural Weather Service Center at Auburn University. From 1986 to 1992, Steve was an agriculural meteorologist with the U.S. Dept. of Agriculture Agricultural Research Service at Tifton/Dawson, GA. Steve earned a B.S. degree in 1983 in meteorology from Penn State University and his M.S. degree in meteorology in 1986 from St. Louis University.
Karl S. Harker --Vice-President for Operations

Karl began with AWIS in May 1996. He was an agricultural meteorologist from 1981 through April 1996 with the National Weather Service, Southeast Agricultural Weather Service Center at Auburn University. Karl received the B.A. degree in 1978 from Indiana Central University and his M.S. degree in meteorology from Purdue University in 1981.
Tim R. Risner --Vice-President for Advanced Technology

Tim fell in love with weather while attending Mr. Eubank's science class at Richland Junior High School in Lynnville, Tennessee. One weather chapter in 7th grade class catapulted him into an obsession for understanding Dixie Alley severe weather outbreaks over the next few years. In 2008, Tim received the B.S. degree, with dual majors in Geography and Meteorology, from The University of South Alabama. He has mixed his weather obsession and love for tech into a VP role, leading our company into the next generation of web design, product generation, and database development.
---
Questions and Answers
How do we forecast?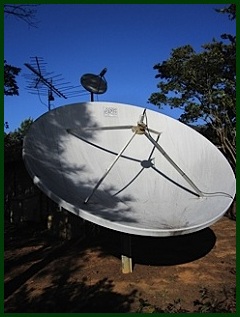 Our forecasts are the result of proprietary models, developed over many years. Starting with the weather forecast model outputs generated by the NWS, we run our own proprietary forecast models and make further forecast changes based on our meteorological experience. How good are our weather forecasts? Our customers make million dollar decisions based on them!
Where does our weather data come from? Most weather data are extracted from data feeds broadcast by the NWS over their NOAAPort satellite delivery system (see below). The data are from observation systems established and maintained by the NWS, the Federal Aviation Administration (FAA), the US Department of Agriculture (USDA), the Department of Defense (DOD), and other Federal and State agencies. We also utilize some data collected by state agencies and other organizations that have established weather observation networks. This data must first pass our standards for instrumentation, siting, calibration, and quality control. All data that we use has been rigorously quality controlled, eliminating errors in the original broadcast. We do additional extensive quality control on the data, including various manual checks that others don't do. Our weather data is clean, accurate and up-to-date.
Who uses our products? Our clients usually prefer that we not advertise their names. Why? Many have told us that they don't want their competition to get the same advantage that they enjoy by using our services. Needless to say, we have clients from individuals, to Fortune 100 companies. We treat both the same. Each client, large or small, is equally important to us. We respect the confidentiality of all our clients.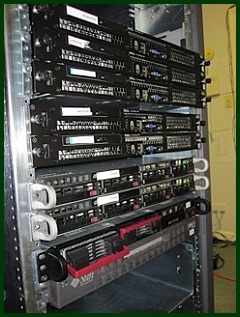 What technology do we use?
We operate a dedicated satellite receiving station that receives all weather data and forecasts broadcast by the NWS on their NOAAPort system. Our 16 foot antenna receives over 280GB of traffic each day consisting of more than 3 million individual products. AWIS servers process this huge flood of traffic, storing products on our file servers and automatically forwarding products to our clients. We have multiple servers crunching numbers, serving web content, transmitting products to clients, and performing other dedicated services. AWIS uses multiple internet connections from different vendors to ensure connectivity. All critical systems are on an instantly available natural gas power backup system.
Looking to the future
With the tech world changing by the second, AWIS is in the process of adding more cloud based processing to our operations. Various products are now produced and distributed via Amazon Web Services. Data marketplaces, such as
Narrative
and
Datarade
are being utilized as well, in an effort to reach more of a diverse clientel. We continue to tirelessly work to keep up with the times and adjust as the world advances around us.
Contact AWIS to find out what we can do for you.
Directions to the AWIS corporate office.