AWIS Construction Weather Services
AWIS has the most comprehensive, complete set of Historical Weather Data available for construction project management. Most construction weather reports from other providers are not really geared towards your needs, but are re-packaged, generic reports generated for universal use. You need job-site-specific information and AWIS has it. We can help you make better decisions and reduce costs with an official AWIS Construction Weather Report. Current clients across the country use our Rain Day Reports for pre-construction planning, on the job notation, and post job verification.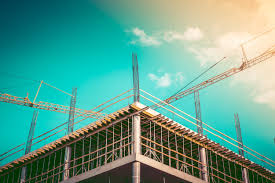 Here are some examples of our Construction Project Management Reports:
We offer services to fit your your management style and your budget. The Normal operating procedures include a Normals Report for a location at the initial setup, which ranges from $100 to $250, depending on the length of the report, then monthly reports showing daily rainfall totals at the end of each month. These monthly reports cost somewhere between $50 and $75 per month, per site, with discounts available for multiple sites at one time. No matter if call it, Adverse Weather Days, Rain Days, Weather Days, Dates of Loss, or just Days of Lost Work, weather can cause havoc on the job site. We can provide the report you need to backup your claims of lost work.
Is your management style "just give me the numbers" or do you need an eye-pleasing report for a presentation? If you just want the facts, our csv output delivered by email is your best choice. If you have a meeting scheduled and need a nice report to present, our pdf output would be the best option. Each product is created for your specific location, and comes with the required normals for that specific job site. In our case, custom doesn't mean expensive. When weather starts to take a toll on your work schedule, we have the reports you need to back it up. For more details, samples, and pricing on our Construction Weather Services, reach out to a meteorologist.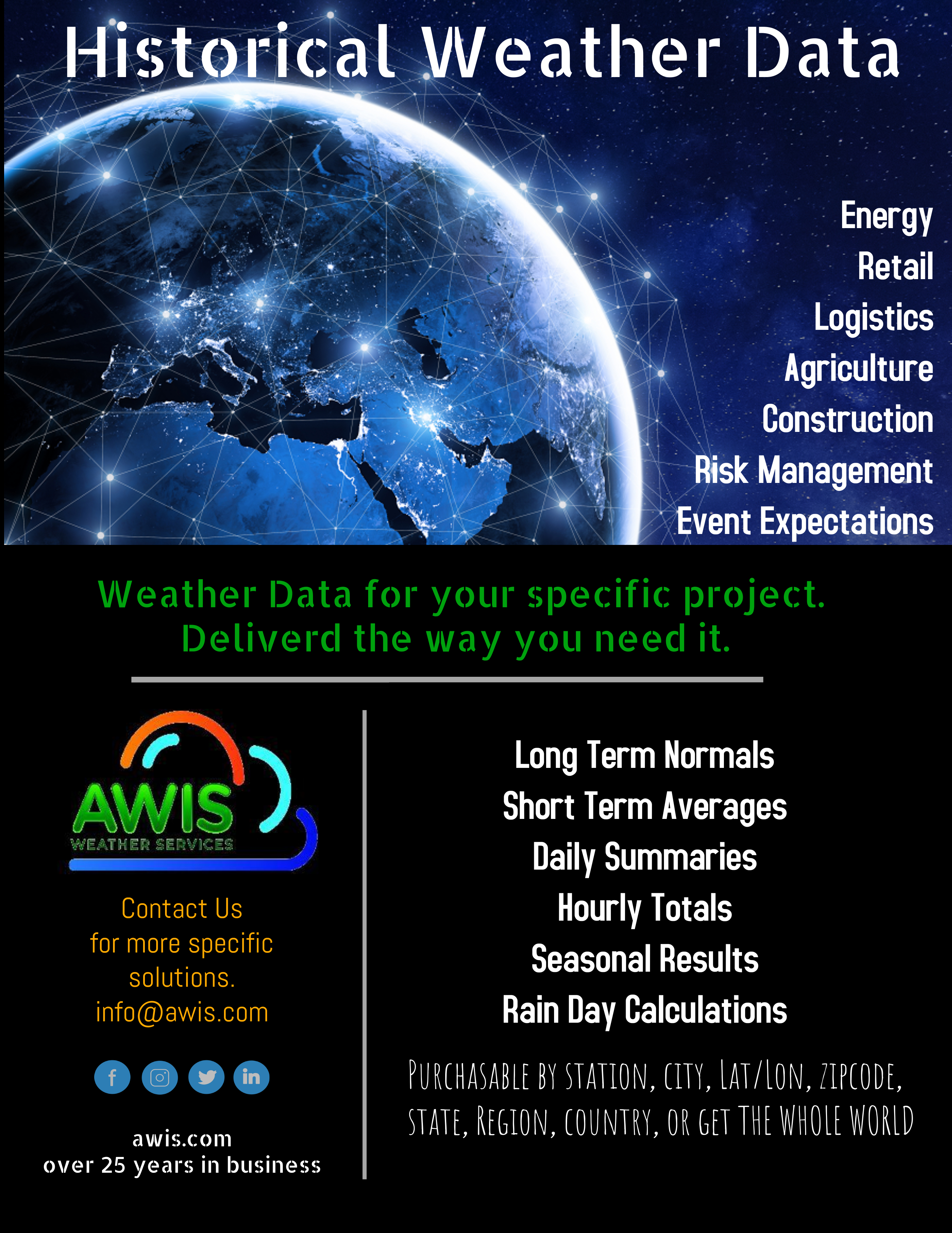 Contact AWIS
|
About Us