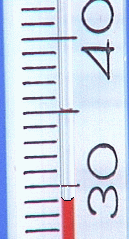 AWIS Ag Weather and Freeze/Frost Web Subscription Services
The AWIS Ag Weather Subscription Service is designed to provide comprehensive weather information geared towards all aspects of agriculture. You will NOT find much of this weather information elsewhere, especially on those free "ag weather" websites. It's free for a reason! Our information is divided into sections for:
Basic Weather Information- our unique Ag Weather Forecast, hourly/daily/6 to 14 day forecasts of temperature and precipitation, radar and satellite images, and other information

Animal Management- for poultry, livestock, and our unique haymaking product

Field Crops-corn, cotton, peanuts, etc

Fruit/Nut Crops-general management and frost/freeze protection

Irrigation Management-rain statistics and evaporation/evapotranspiration

Nursery/Hort Crops-general management and frost/freeze protection

Vegetable Crops-Growing degree days and soil temperatures

Weather Data-detailed local rainfall statistics

General Weather-includes national, international, and tropical weather
Here
is what the typical options are for each state.
Subscribe for only $250 for six months of service. Better yet, subscribe for an entire year at only $500 and get the benefit of our service year-round. Sign up on-line. We offer a 7-day FREE trial subscription. Trial subscriptions are subject to approval.
For anyone with cold sensitive operations and those that follow these industries, we have even more detailed, unique freeze/frost forecasts and other information for every state except AK and HI. Don't rely on the generalized temperature forecasts on TV, radio, and the Internet. We have the agricultural detail you need to prepare for cold events and make operational decisions. Whatever cold protection method you use, we have the forecast you need to use it effectively. We have a separate set of webpages that focus just on freeze/frost.
Our Freeze/Frost Area Includes:
Exclusive AWIS Freeze/Frost Forecasts. This regional forecast alerts you to the possibility of a cold event and the potential severity in your area and other key growing areas elsewhere in the US. A quick glance will tell you what you need to know. The discussion describes the situation in clear, concise language. The lowest temperatures, dew point and wet bulb ranges, average wind direction and speed, sky conditions and temperature duration ranges are forecast.
10-Day Hourly Detailed Weather Forecast. Fine tune your cold protection methods with this forecast. It includes hourly forecasts of dry bulb and wet bulb temperatures, dew point, wind speed and direction, inversion strength, cloud cover, hours of dew or frost, the chance of rain, and the expected rain amount.
7-Day Max/Min Temperature and Probability of Precipitation Forecast. A quick look at weather conditions for the next seven days, giving you an early indication of potential freezes as well as work delays due to rain.
Wallis-Georg Minimum Temperature Forecasts (FL only). Some Florida growers will recall how well the Wallis-Georg has performed over the years. It still does for many growers! We worked with Warren Wallis back at the NWS and have made improvements to the model.
Real-Time Freeze Monitoring. We would like to think that our forecasts are perfect, but most growers will always want to monitor conditions during a freeze event. We provide up to the minute maps of current temperatures, winds, dew points, and wet bulb along with the latest radar and satellite imagery so you can monitor a freeze in progress and make those critical last minute decisions. For Florida growers, we include the latest data from the FAWN Network.
Agricultural Weather Forecast. When no cold weather is in the forecast, our Agricultural Weather Forecast is packed full of information you can use to make daily operational decisions on your farm. Included are forecast maps of various ag weather parameters.
Temperature Verification. Find out how cold it really got by checking our detailed verification information. We obtain all available observations, quality control the data, and post a summary. Most of our verification sites are NWS Cooperative Weather Stations which are primarily in rural locations. We don't rely only on airport sites!
Subscribe for only $250 for six months of service. Better yet, subscribe for an entire year at only $500 and get the benefit of our service year-round. Sign up on-line. We offer a 7-day FREE trial subscription at the above link. (Trial subscriptions may NOT be available when a freeze/frost event is pending in the next seven days.) You can see what the Florida page typically looks like here.
Contact AWIS
|
About Us