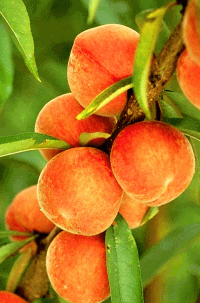 AWIS Freeze/Frost Weather Forecast Services
We specialize in freeze/frost forecasting for citrus, fruit, vegetables, nursery crops, and other cold sensitive crops. Our forecasters have over 60 years of combined experience in agricultural weather forecasting. They understand cold protection methods and what you need to know to make them work. To help you take full advantage of our services we've written these Freeze/Frost Fact Sheets.
We offer the following Freeze/Frost Weather Forecast Services:
When the difference between 32° and 28° F affects your bottom line, you need AWIS. Our freeze/frost forecasts provide you with all the information you need to plan for an upcoming cold event and how to protect during the event. We call it straight and don't cry wolf, saving you time and money.
We specialize in forecasting for agricultural locations, not airports. We use advanced meteorological tools, including our own proprietary models, to make our detailed site-specific forecasts. Whatever cold protection methods you use, we forecast the variables you need to use them effectively. Our forecasts will tell you when to take action (and when to sleep).
Nobody can control the weather and killer freezes are a fact of every producer's life. Let AWIS be your weather expert. A complete freeze/frost package tells you when cold events are coming, how cold it will get, and how long it will last. Our forecast services give you the information you need to protect your bottom line.
Our services start at a little more than a dollar a day. Don't get caught by the next crop-killing freeze. Contact AWIS or call us Toll-Free at 1-888-798-9955 today!
Contact AWIS
|
About Us